Discounts
Set up codes that guests, VIP, partners and employees can apply to their order to get a discount.
Create New Code
Add a internal name to the group.
Add the discount in percentage.
Edit the section the discount applies to (use case: don't apply on alcohol per local restrictions).
Add codes. You can add how many codes you want to. You can also delete codes without deleting the group, if you need to disable it for someone.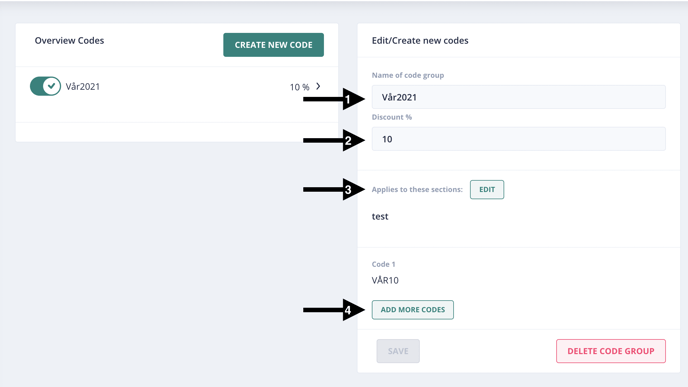 Overview Codes
You can manage groups in the overview, and also turn them on or off in real time.