If you visited a location that use Favrit (formerly ordr), you can learn how to get a copy of your receipt here.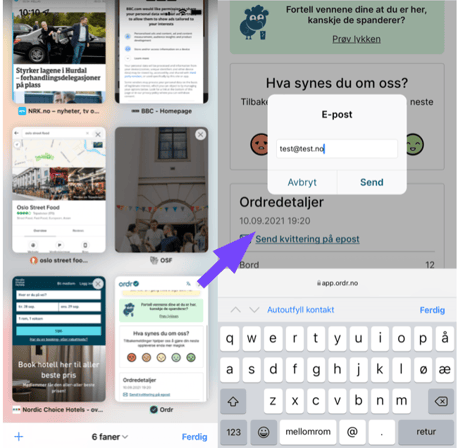 Check your open tabs
Open your phone and check if you have the confirmation page already open. From here, you can find click

.
Paid with Vipps?
We use your email address registered with Vipps to send the receipt. If you can't find it, open the Vipps app on your phone, and go to Betalinger then Historikk. Find your payment and look for the order reference number. This will be very helpful when asking for the receipt.
Can't find it?
Then submit our receipt form and we'll help you as best we can.