Favrit offers you to buy hardware such as iPad, printer and a stand.
Getting started today with your own equipment
Favrit's flexible system lets you use any modern computer or tablet, as long as it has an internet connection. If you don't need a printer, check out this article.
If you need a printer, read the rest of this article.
Tablets
If you don't have what you need already, you can purchase a standard latest-gen Apple iPad trough us. With touch controls, it's easy for staff to manage incoming orders, sending out SMS notifications to guests and manage the menu in real time.
You can also buy your own iPad. It must run iPadOS 13 or later, and you need to be able to download an app (requires an Apple ID).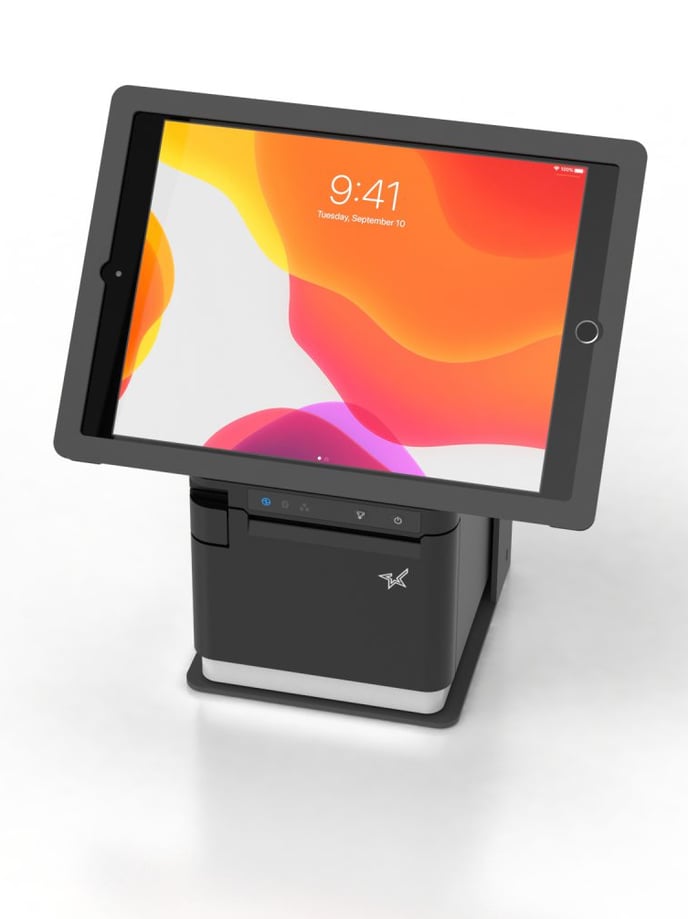 Printers
We offer Star Micronics realiable printers for sale, which are compatible with the iPad:
mCP31L (USB)
mCP31LB (Bluetooth)
Stands
We also offer a useful stand, where your iPad and printer fits perfectly together (see photo).
How to purchase equipment
If you're not a customer, you might be asked about purchasing equipment in the sign-up process.
If you're already in contact with a sales representative or customer success manager, inform them.
If you are an existing customer, go to this link to purchase our hardware.
Any purchase are yours to own, so you can use them as you like. However, you need to dedicate the iPad and printer to using Favrit as long as you're open.